Drywall and Sheetrock Installation and Repairs in New Britain
Click Here to Learn More About Our Other Home Improvement Services in New Britain
Sometimes new wallpaper or a fresh coat of paint isn't enough to correct the problems with the walls in someone's New Britain property. Colite Construction Company has seen cracks from ceiling to floor, exposed beams and more. Some of the damages are caused by severe storms, blunt impacts or fires. Water stains and mold are also culprits. We can repair damaged sections or even install new walls, as needed. We also have the experience to install sheetrock in new buildings and additions.
Our mission is to do repairs and installations without creating uneven areas and seams. We rely on good suppliers and train our crew to do the best handiwork. We are able to handle curved walls as well as straight ones. If door and window frames are needed, it's part of what we do, too. We are committed to protecting your floors and belongings while doing the work. We are licensed and insured and comply with all local, state and federal building regulations.​
If You Have Big Wall Problems as Seen Above . . .
. . . We Can Fix Them at Colite Construction Company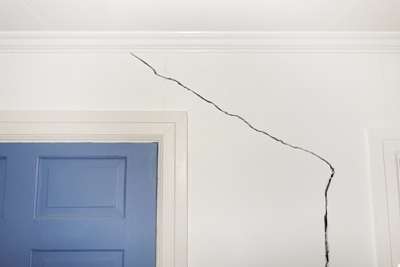 CALL FOR A FREE CONSULTATION
203-694-9247
85 Lincoln Street
Meriden, CT 06451
Licensed and Insured
#0646853
Colite Construction Company LLC